Prelisting / Move In Certified Home Inspections
Denver, Boulder, Thornton, Arvada, Wheatridge & Surrounding Areas in Colorado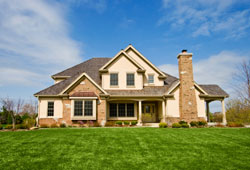 Colorado Pro Inspect offers several different types of prelisting inspections
Prelisting Inspection / "Move In Certified"
A prelisting / move in certified inspection will allow you and your seller the ability to see the home through the eyes of a unbiased third party professional.
The inspection will help price the home realistically.
It allows the seller time to make repairs ahead of time to insure a smooth transaction, helping to eliminate some of the negotiation process. It also allows you or the seller the ability to "shop" contractors or make repairs themselves.
It may alert the homeowner of any serious or dangerous problems that may be unsafe, such as gas leaks, mold, CO leaks, or any other serious issues.
It will help reduce liability by adding professional documentation supporting the sellers disclosure statement.
It may help relieve some of the buyers apprehension and nervousness involved in the home buying process.
It will provide the sellers with second opinions regarding possible issues that the buyers inspector notes, and allow sellers to possibly re butt those claims.
We inspect pre listing inspections identically to "buyers" inspections, offering a thorough and comprehensive inspection of the property and providing a detailed and easy to understand report.
As with all inspections offered through Colorado Pro Inspect, we back our inspections with a 100% satisfaction guarantee.
All prelisting inspections can receive the "Move In Certified" Designation.
Prelisting / Move In Certified Home Inspection - $225.00 - $295.00
To speak to a certified Colorado Home Inspector or to schedule a Home Inspection for your home, please contact Colorado Pro Inspect today. Evan J. Hughes is an InterNACHI Certified Colorado Home Inspector and will help you make an informed and educated decision on the purchase or sale of your new home.