Home Inspection Services
Denver, Boulder, Thornton, Arvada, Wheatridge & Surrounding Areas in Colorado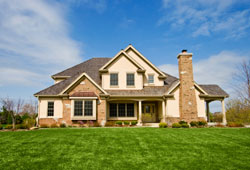 Colorado Pro Inspect offers the most professional, thorough, and comprehensive commercial and residential inspection services. Our #1 goal and priority is to make sure our customers are satisfied. We want to make sure that your home inspection experience is both pleasant and informative. Not only are we passionate about our work, but we're also easy to talk to, friendly, and we can answer all your home inspection questions. Our home inspections are backed with a 100% customer satisfaction guarantee.
Single Family Home Inspection - $225.00 + depending on sq. ft.
0 - 1000 sq. ft. - $250.00
1000 sq. ft - 2500 sq. ft. - $275.00
2500 sq. ft. - 4000 sq. ft. - $325.00
4000 sq. ft. - 5000 sq ft. - $350.00
Over 5000 sq. ft. - Please call or email for pricing
You can contact Colorado Pro Inspect by phone or email anytime you want, Colorado Pro inspect is:
A full-service Residential and Commercial Inspection Company
Able to inspect businesses and homes throughout Colorado
Available anytime, 7 days a week, 365 days a year
ITA and InterNACHI Certified for Commercial and Residential Inspection services
Contact Colorado Pro Inspect today if you have a business or home that needs to be inspected, we will help you determine the status of your building and find out what you need to do to make sure your home or business is in the best condition possible.
To speak to a certified Colorado Home Inspector or to schedule a Home Inspection for your home, please contact Colorado Pro Inspect today. Evan J. Hughes is an InterNACHI Certified Colorado Home Inspector and will help you make an informed and educated decision on the purchase or sale of your new home.