Commercial Building Inspections
Denver, Boulder, Thornton, Arvada, Wheatridge & Surrounding Areas in Colorado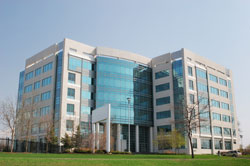 Commercial property inspections are similar in many ways to home inspections and different in just as many ways. Below is listed the purpose and scope of commercial inspections.
Purpose:
Observe and define major components and sub-components.
List observations of fact and label all data by component category and location in the report.
Based upon the above inspection, identify and document minor and major deficiencies.
Provide cost estimates of repair for minor and major items identified.
Identify and investigate in the report any observed unusual or hazardous conditions.
Scope, PCA - Property Condition Assessment
Visual inspection of readily accessible major components.
Operate equipment with normal user controls.
Review of plans, maintenance records and other documents including previous consultants reports (At clients request).
Disassemble and/or test for specified components as agreed to in the inspection scope only.
Other action as required by uniqueness of the job.
Limitations:
Exclusions and limitations are specified at the time of agreement or at the request of the client.
The End Product:
Permanent Record.
New and valuable information for pre-purchase or selling consideration.
Negotiating tool.
Guide for maintenance and capital improvements (possibly capital depreciation).
The report is as complex in scope as the client wants or needs. We can inspect as much or as little as you need.
Peace of mind.
The Report: PCR - Property Condition Report
Cover sheet.
Introduction and scope.
Executive summary with cost of total repairs.
Narrative body, with separate section for each major component, containing: description of the component, observations, conclusions, suggested action and cost estimate of repairs.
Disclaimers and Exclusions.
General Conclusion.
Appendix which includes photographs, professional reports, authorities references, and/or product manufacturer installation or performance specifications.
Cost:
Pricing of commercial inspections is done on a individual case, we typically do a walk through to determine the time and cost involved to complete the project. Please give us a call or email if you are interested in a commercial inspection or for more information.
Commercial Building Inspections - Call or email for pricing information
To speak to a certified Colorado Home Inspector or to schedule a Home Inspection for your home, please contact Colorado Pro Inspect today. Evan J. Hughes is an InterNACHI Certified Colorado Home Inspector and will help you make an informed and educated decision on the purchase or sale of your new home.