Energy Audit / Green Certification
Denver, Boulder, Thornton, Arvada, Wheatridge & Surrounding Areas in Colorado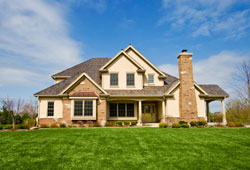 "Green" certified homes have been determined to be more sustainable, environmentally friendly, and economically smarter than average Colorado homes. In association with InterNACHI, the IAC2, and MoveInCertified.com, Colorado Pro Inspect offers homeowners in Colorado "Green" certification home inspections. "Green" homes implement features like:
Improved Resale Value
Increased Durability
Reduced Pollution
Healthier Air
Increased Living Comfort
Reduced Water Usage
Improved Energy Efficiency
Reduced Maintenance
Lower Monthly Costs
In order to inspect homes in Colorado and certify them as being "Green" or not, inspectors must meet InterNACHI requirements. For a home to be certified "Green," your home inspector will identify and evaluate the different techniques and technologies your home uses and award points for each. At the end of the inspection, the points are totaled to determine if your home is a Class I, Class II or not certifiable.
To speak to a certified Colorado Home Inspector or to schedule a Home Inspection for your home, please contact Colorado Pro Inspect today. Evan J. Hughes is an InterNACHI Certified Colorado Home Inspector, has been in business since 2007, and will help you make an informed and educated decision on the purchase or sale of your new home.